Rail Safety is important and we're teaming up with Union Pacific Railroad to help keep kids safe around trains and railroad tracks. We have a new research report that explores how and why children are getting hit by trains, and why parents aren't recognizing the problem.
Research Report
Our new research report, Railroads: An Often-Overlooked Danger to Children highlights the problem. It reviews data trends for railroad-related incidents among children and includes the results of a national survey of parents on their attitudes and behaviors around railroads. The report sheds light on how and why children are involved in railroad collisions, and how such an important problem is going relatively unnoticed.
For example, our research shows that only 40 percent of the parents surveyed think children being hit by trains is an issue. Although the perceived risk is low, the actual risk of a child being hit by a train is higher than most people think. On average a child dies as a result of a rail-related injury every 5 days in the U.S., and for every death, 3 children are injured.
And fewer than half of parents we surveyed say they have talked with their children about how to be safe around railroads.
Take a moment to get the facts, retrain your brain, and talk to your kids about railroad safety. We can show you how.
Read the research report and view the infographic that summarizes the results.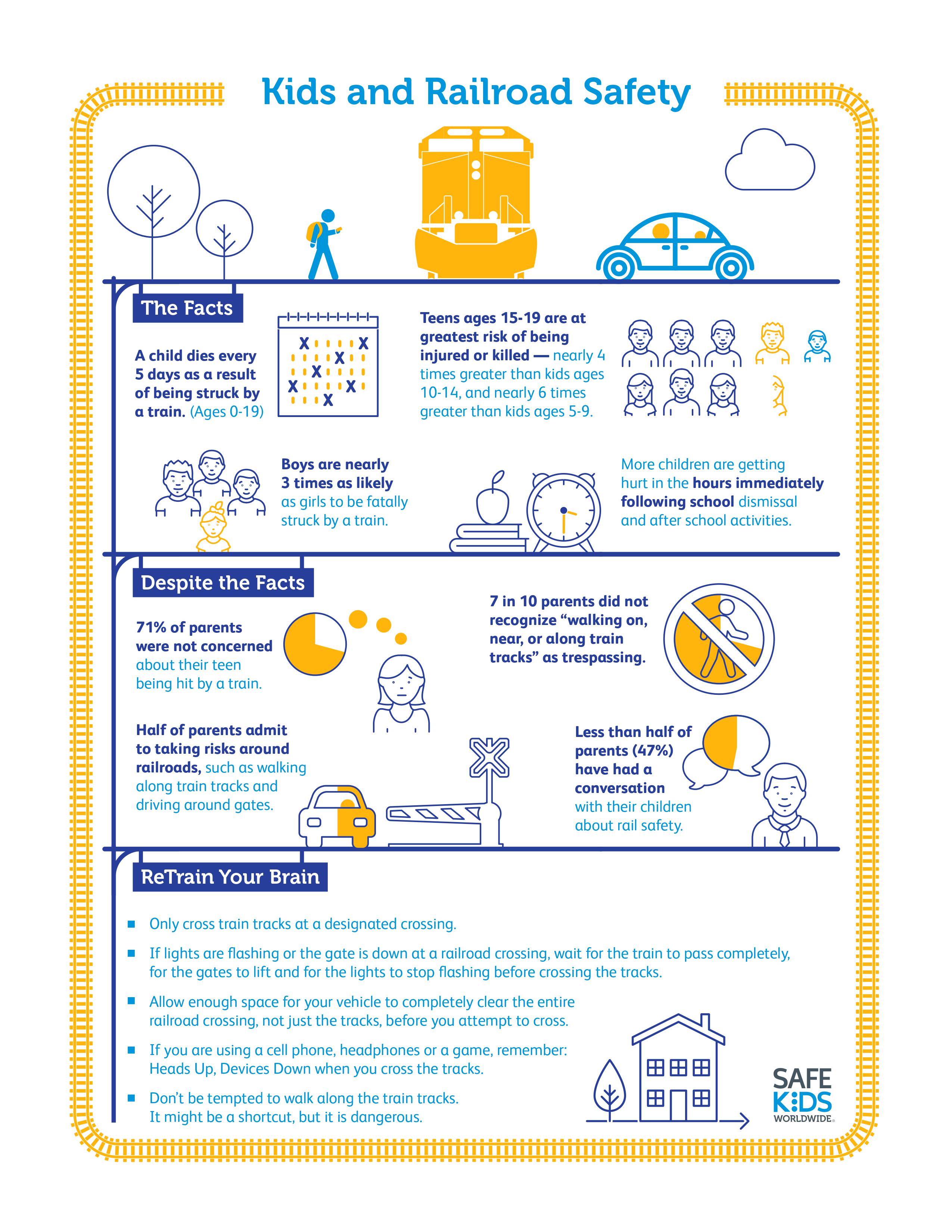 Please follow and like us on social media: